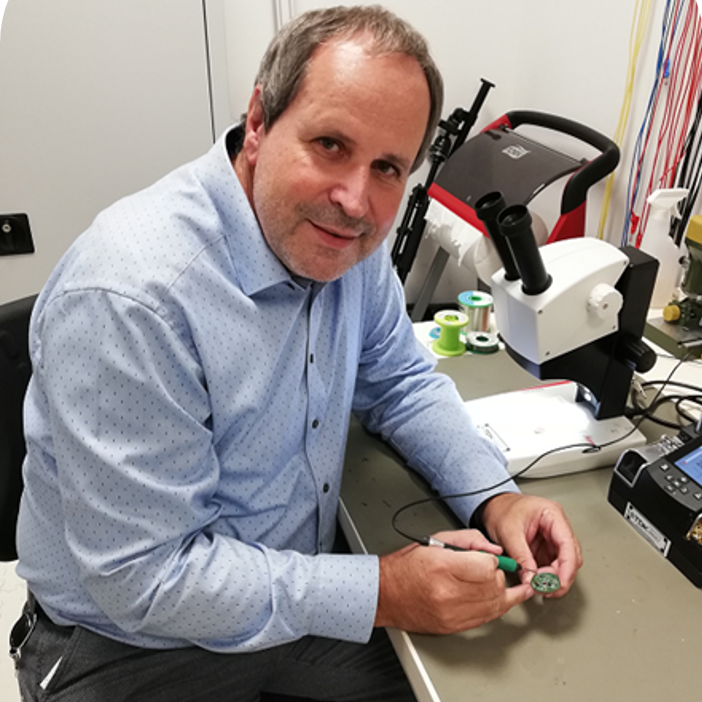 REFERENCES
Below, you will find a collection of my past and ongoing References, highlighting my expertise in crafting functional prototypes for electronic comunications and sensing. From concept to completion, I have poured my knowledge and technical skills into this projects, demonstrating my ability to deliver innovative solutions that bridge the gap between theory and practical implementation.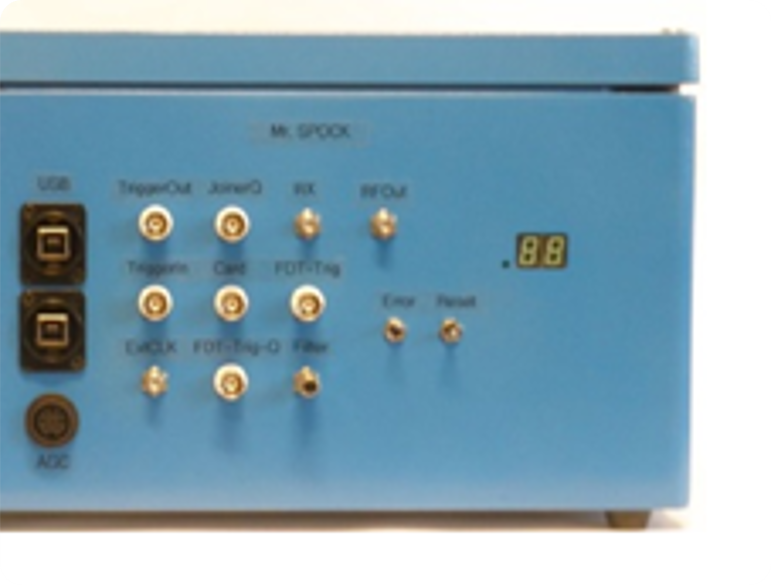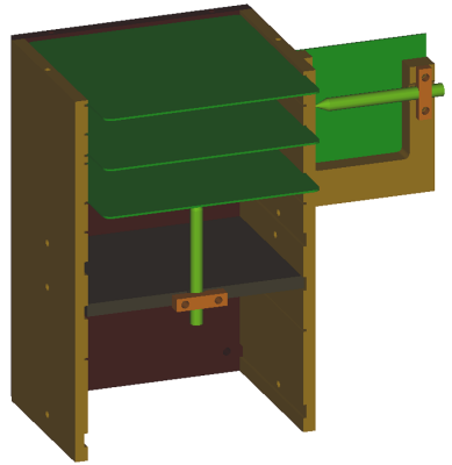 Quite at the beginning of my professional carrier in 2005, at Philips Semiconductors, I got the task to automatize contactless testing of Proximity cards. As it turned out, available lab instruments would not give it the intended performance, so in my team, we did a development based on FPGA and fast ADCs to generate the test signals for 13.56 MHz communication, carrier, modulation and commands according protocol. Due to quartz synchronization we could operate the frac-n PLL in a simple way and achieve quite a nice spectrum with low noise in the reception bands for sub-carriers. Software for the test benches included the GUI for configuration of test cases, generation of a detailed log file, and later the automated generation of test reports based on these logs. Serving in ISO/IEC Standardization was a complementary activity to the characterization of several contactless transponder IC platforms in development, in these years.
Although customers had asked for such test stations, this was always denied, until the design-in of NFC interfaces in mobile phones happened 2012. Then, successors of these benches even made it to Cupertino.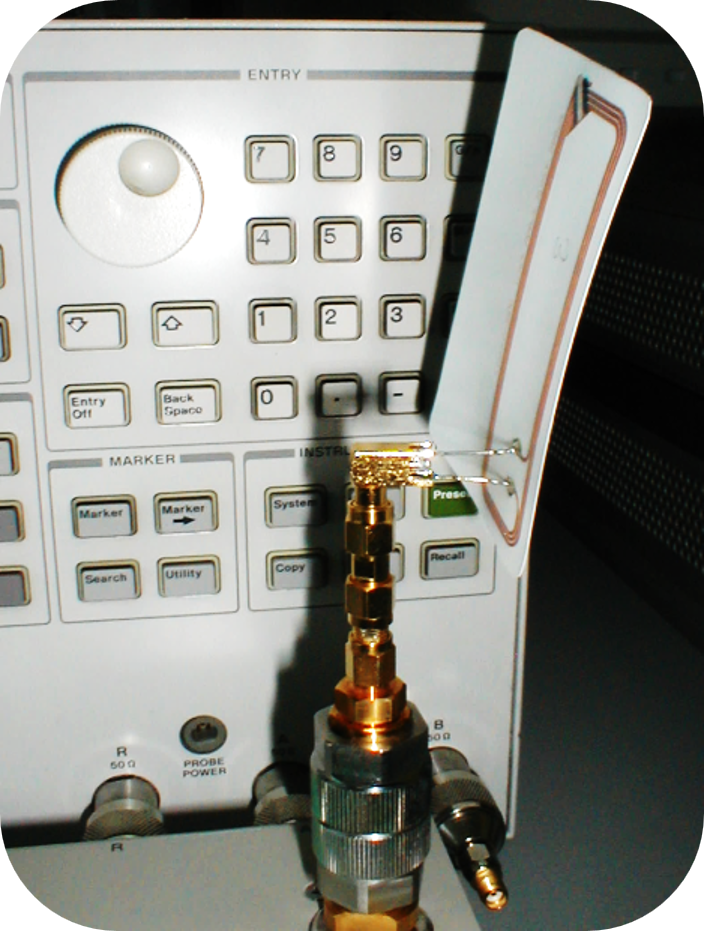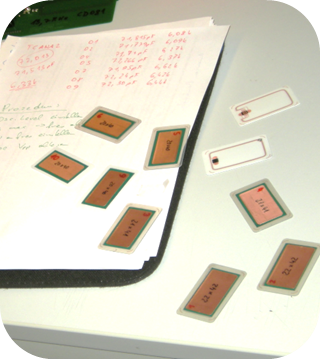 Work as an RF System Engineer for Contactless communication is always related to antennas and specific challenges for the coupling system. For the introduction of Contactless Credit Cards, I served in the design of smaller card antennas, supported reference certifications at the lab FIME, or the specification of smaller antenna classes in ISO/IEC14443.
At the beginning of NFC and payment with mobile phones in 2011, we investigated many ferrite foils and I invented a type of contactless sticker which works nicely on metal surfaces.
As batteries are available in mobile phones, but the area for antennas is limited and the environment is not easy, together with colleagues and highly motivated students I contributed to new developments like active load modulation.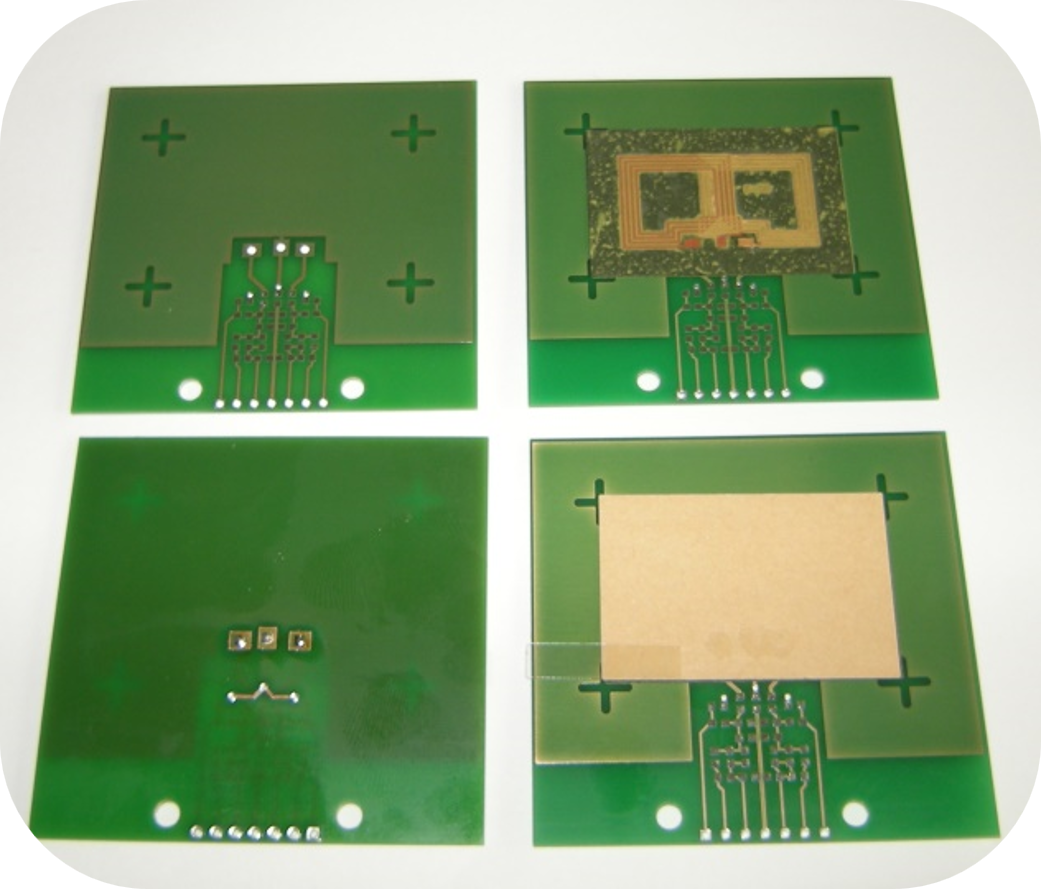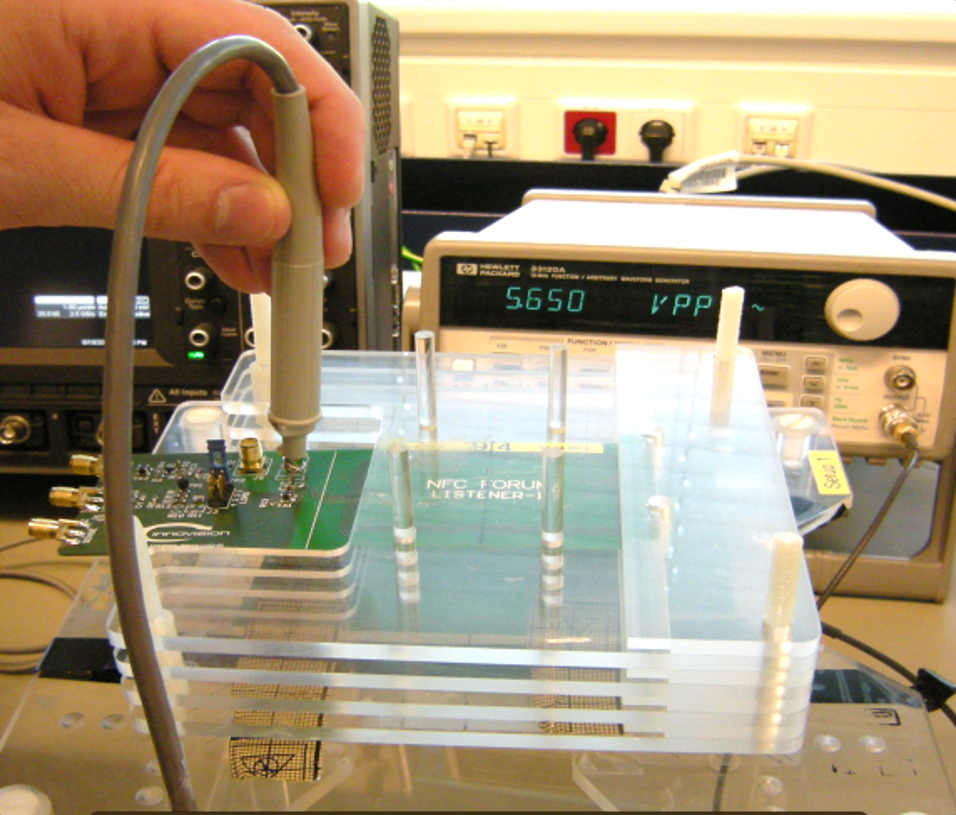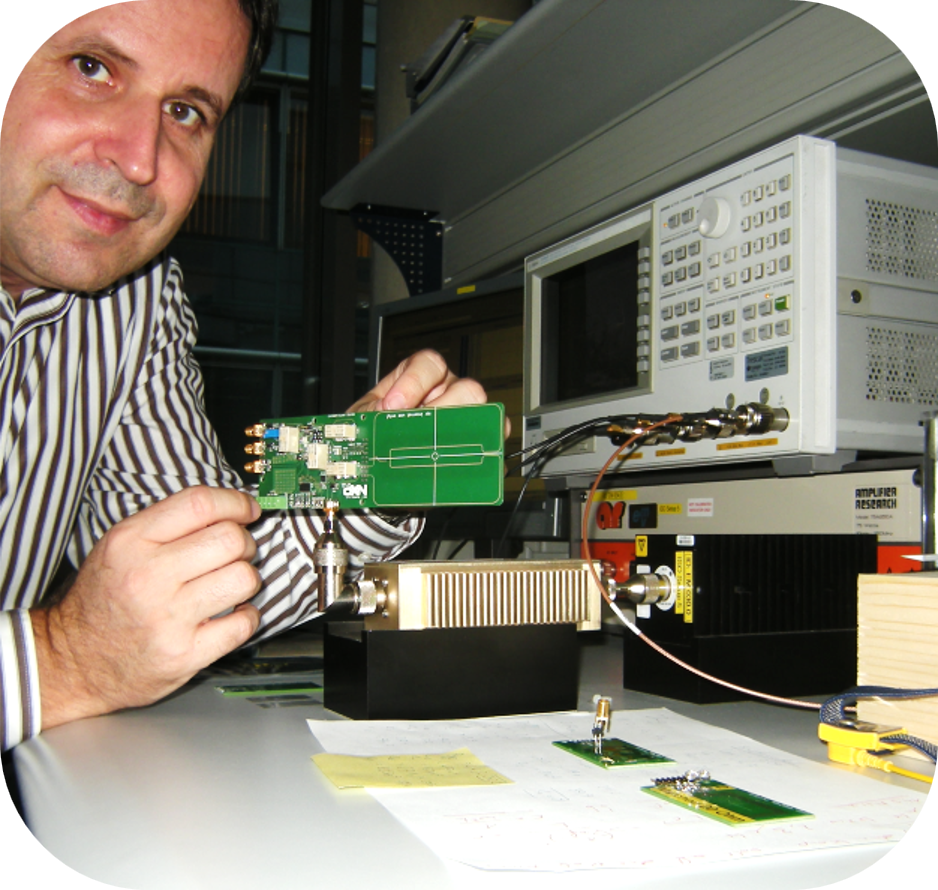 For TDK I have invented and patented a technology allowing Energy and Data transmission through metal, based on NFC technology. It is called Acoustic Data Link (ADL).
The product pre-development according to my concept allows to combine the so-called ADL Communication sub-assembly module (in a miniaturized form factor) with a variety of sensors or actuators, to be able to address a variety of special applications. For demonstration purpose, together with my network, a conventional size demo was built up, allowing to operate an environmental MEMS Sensor (Bosch BME xxx for temperature, humidity, air pressure) through a 4 mm thick steel plate, and to visualize the measured information with a customized Display.
I have also described the technology in a podcast: TDK – POTCASTVIDEO
And there were some press articles that mentions this technology
[1] https://www.elektronikpraxis.de/daten-und-energie-durch-metallwaende-uebertragen-a-277f617be9cda61644d29cd0b0554611/
[2] https://www.power-and-beyond.com/through-metal-data-and-energy-transmission-by-means-of-piezo-acoustic-ultrasonic-technique-a-1077389/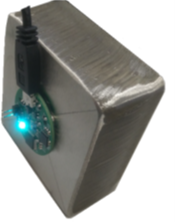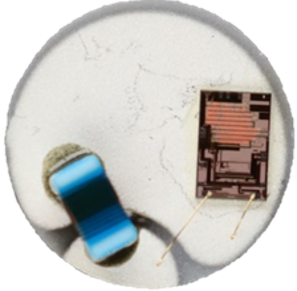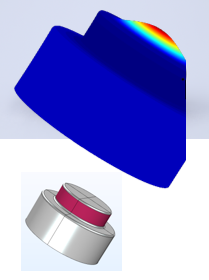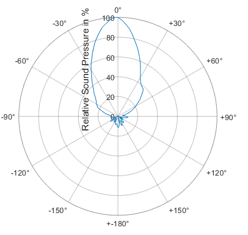 Together with my valuable team at TDK, we had first developed an acoustic lab and a simulation, and then we have developed the prototypes of new robust ultrasonic time-of-flight distance sensors with integrated electronics and digital interface. These contactless piezo-based sensors can be configured to specific application needs, thanks to a versatile signal processing by Elmos Semiconductor chips, and due to metal encapsulated analogue signal conditioning, they are quite robust regarding electromagnetic interference. Prototypes were taken over for product development, and we supported a successful field trial with a company producing outdoor delivery robots. Some of our prototypes are now in operation there since 3 years. We recognized with pleasure to be awarded the "Best Productization Technology Award" in a TDK internal ranking.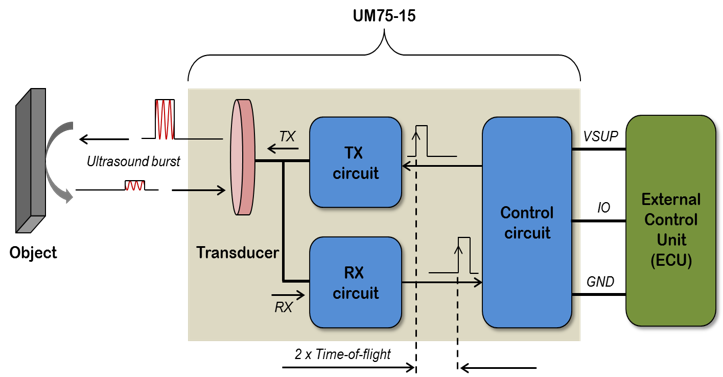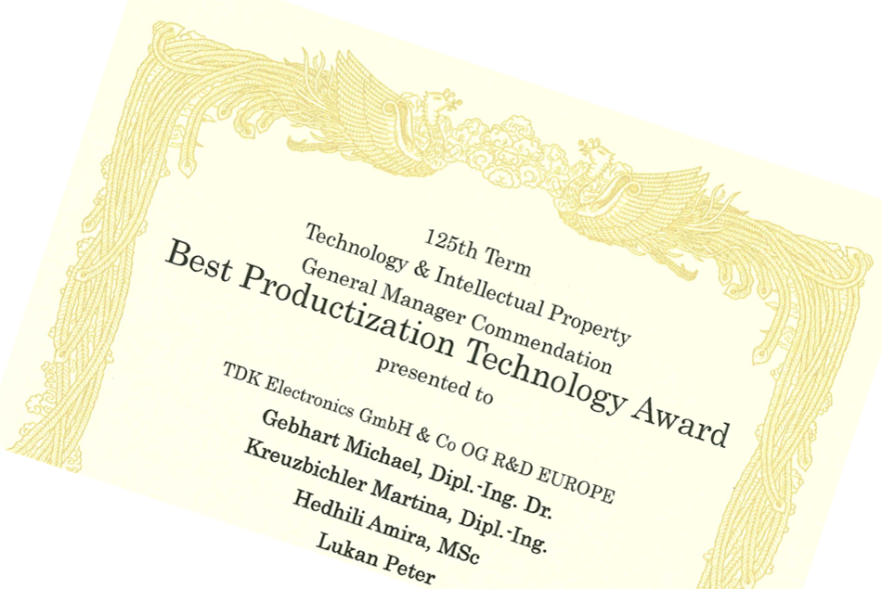 Daniel Klein
2023-05-16T18:14:07+02:00
Quite at the beginning of my professional carrier in 2005, at Philips Semiconductors, ...